Protecting your beautiful Burlington property is your top priority. Although privacy fencing and 24/7 monitoring might be the more common security measures on the market, the only way to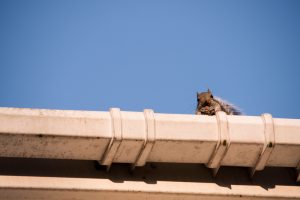 protect your home from the town's tinier intruders is to seal each opening around your home or business. Otherwise, your space could be exposed to contamination, health hazards, and high repair costs.
Luckily, the local animal specialists at Critter Control® are here to contain, solve, and prevent critter crises all around Burlington. Our team of technicians will inspect your home for any signs of an animal intrusion, secure the perimeter with entry point restoration, humanely remove unwanted animals, and relocate them to a remote habitat.
7 of the Most Common Wildlife Found Around Burlington, MA
Large and small, there are many different animals looking for food, water, and shelter in Burlington. Here are some of the animals most commonly found inside the local homes and businesses of the area.
Raccoons

Rodents

Rats

Opossums

Mice

Bats
At the first sign of an animal infestation, make Critter Control® of Burlington your first choice for wildlife management. Whether you spot an animal on or off our list, we can secure your home with safe, humane, and lasting solutions.
Get Complete Wildlife Control With Critter Control® of Burlington
For over 35 years, the team at Critter Control® of Burlington has served local homeowners and business owners with industry-leading wildlife management services. To put a stop to your wildlife problem and prevent another one from happening, later on, our team of animal experts will not only remove and relocate the unwanted animals, but they'll also repair and restore your building.
No matter the size or scope of your infestation, we'll work with your wants, needs, and budget every step of the way.
Schedule an inspection of your home or business today by calling us at 617-975-0440.