Bordering Hingh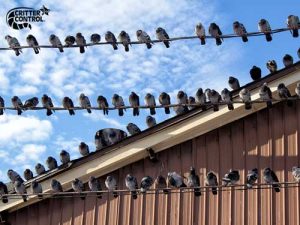 am Bay, with Blue Hills Reservation to the west and Wompatuck State Park to the east, Weymouth, MA is surrounded by plenty of water and forestation—putting the city in a prime position for wandering wildlife to migrate into its many homes and businesses in search of food and shelter. Such wildlife have a tendency to cause significant damage to residential and commercial properties and bring disease and harm to those inside.
If you have nuisance pest infesting your Greater Boston area property, then call the seasoned wildlife removal experts at Critter Control® of Weymouth to resolve the situation.
9 Common Critters in Weymouth, MA
There is a wide variety of wildlife found around the Greater Boston area; however, the following pests most frequently require professional removal in the Weymouth area:
Opossum
Our CritterSafe® Wildlife Removal Methods
We love animals at Critter Control® of Weymouth, which is why we are dedicated to the safest and most humane removal, exclusion, and prevention methods possible. That means no harmful treatments or harsh methods. Our four-step CritterSafe® method includes a top-to-bottom property inspection that identifies, isolates, and removes all unwanted wildlife safely and humanely. Our process includes:
Inspection
Removal
Prevention
Restoration
If you believe your Greater Boston residential or commercial property is infested by critters: don't delay. The wildlife removal experts at Critter Control® of Weymouth are just a phone call away to help remove nuisance pests and ensure they don't come back.
Your Solution for Weymouth, MA Wildlife Removal
If your property in the Greater Boston area is overrun with invasive wildlife, then rely on the professional animal removal experts at Critter Control® of Weymouth. Whether you have an existing pest problem or want to prevent one from ever starting, you can count on us for safe and effective services. To schedule an inspection for your home or business, call us today at 617-975-0440.