Wondering what is wandering around in your backyard?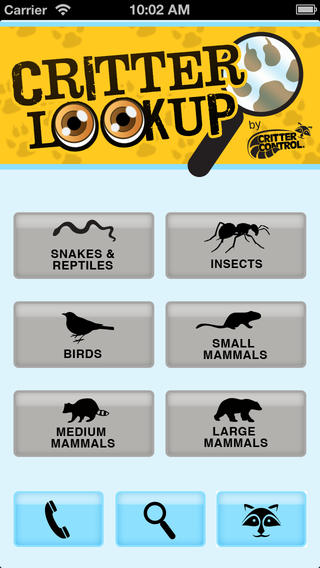 Use our Critter Lookup app to figure it out!
Browse the catalog of small, medium and large mammals, snakes and reptiles, insects and birds to see pictures and learn more about a critter's habitat and behavior. Not finding your critter in the catalog? Use the Photo ID feature to snap a quick picture and have it emailed directly to a Critter Control representative who will reply with an identification.
Download the FREE Critter Lookup App for  iPhone (opens in new window) and Android (opens in a new window).
Find Critter Control on the web: www.crittercontrol.com (opens in a new window)
Follow Critter Control on Facebook: www.facebook.com/CritterControl (opens in a new window)