There are a lot of reasons to fall in love with North Reading — lush greenery, natural terrain, and abundant wildlife. Although its flourishing environment and all the wild animals that inhabit it are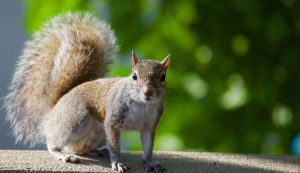 what creates the town's quaint, relaxing atmosphere, they are also what local homeowners and business owners must protect their property from most. When the wild animals of North Reading infest your building, for example, you'll be faced with the high costs of damage repair and contamination clean up.
To preserve your beautiful, North Reading property and the vast outdoor area the town holds close, partner with the wildlife management team at Critter Control® of North Reading. Our team of specialists can protect your home or business with eco-friendly and humane services designed to last long term.
7 Common Wild Animals Found in North Reading, MA
North Reading is home to more critters than we can count. However, the ones our technicians handle most frequently include:
Bats

Rats

Opossums

Mice

Raccoons

Rodents
If you spot an animal — mentioned in the list or not — anywhere inside your home or business, contact Critter Control® of North Reading immediately. By addressing your infestation early on, we can minimize damage, contamination, and costs.
Prevent an Infestation With Critter Control® of North Reading
Without relying on harsh chemicals, treatments, and toxins, our licensed animal experts will safely remove and relocate animals intruding into your home. Then, they'll repair each and every area around your property that wildlife could use for entry, including holes, gaps, and cracks. This comprehensive wildlife management system allows our team to guarantee complete control over your critter situation.
And if you don't already have an animal infestation, we can move past the removal and relocation process to protect your home with top-of-the-line prevention tactics.
To schedule an inspection of your commercial or residential property, contact us today at 617-975-0440.