Homeowners and business owners of Stoneham will do whatever it takes to protect their property from intruders. But even the most advanced security systems might not be enough to keep wild animals from nesting inside your building. Because certain critters can fit through the tiniest holes, and others can chew through just about any material that gets in their way, the only way to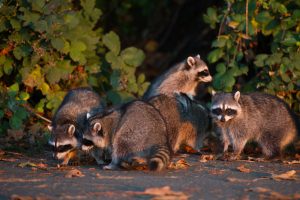 secure your space is with professional wildlife management.
That's why the licensed technicians at Critter Control® of Stoneham offer specialized services that can fully protect your Stoneham property from wildlife. From removal to prevention to restoration, we'll work with you every step of the way, staying below your budget and meeting your specific needs.
7 Critters You Might See in Stoneham
Stoneham is home to countless wild animal species, but the ones you're most likely to see inside your home or business include:
Rodents

Rats

Bats

Opossums

Mice

Raccoons
Attempting to remove any of these animals on your own puts you and everyone else inside your building at risk. Instead of trying to set traps, spray treatments, and personally handle your wildlife issue, turn to the trained specialists at Critter Control® of Stoneham. We'll guarantee a safe, careful, and controlled removal.
Critter Control® of Stoneham is Your Wildlife Partner 
At Critter Control® of Stoneham, our staff has the experience and expertise that your property needs. We will not only remove animals from your building, but we will also prevent them from reentering by sealing holes, cracks, and gaps that will leave your property vulnerable in the future.
Thanks to our use of humane and environmentally friendly products, treatments, and tactics, you can feel safe knowing that we'll secure your space while preserving local habitats. Have your home or business inspected for any unwanted animals or potential entry points.