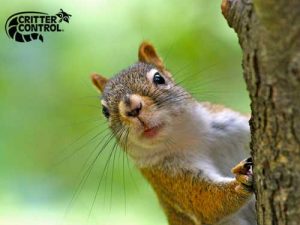 No one likes dealing with a wildlife infestation on their residential or commercial property. From chewed beams and wires to shredded insulation and window screens, unwanted critters are known for causing all degrees of damage to Salem, MA properties that can spread contamination and compromise the structural integrity of a building. That is why it is so important to call the wildlife control experts at Critter Control® of Salem as soon as you notice the signs of a wildlife infestation on your property. 
 5 Signs of a Critter Problem
There are a few signs that can indicate the presence of a wildlife infestation on your property and it is vital that you are aware of them. Common signs of a pest control problem include: 
Finding unidentifiable droppings around your property
Hearing strange noises at night, including squeaking or scratching

 

Noticing bite marks on wires or along baseboards

 

Smelling foul odors around the property, particularly in the attic

 

Spotting grease tracks on your walls and ceilings

 
9 Common Greater Boston Area Pests
The signs of an infestation listed above can be attributed to any number of pests common to the Greater Boston area. Here are some of the pests our wildlife removal experts most commonly have to deal with in Salem, MA. 
Birds
If you spot or suspect any of the creatures listed above on your property, it is important that you don't try to catch the pest yourself as it can be dangerous to your health and wellbeing. Instead, contact the Salem wildlife control experts at Critter Control® of Salem. Our team of highly trained and licensed technicians who know how to effectively diagnose and treat any Greater Boston area wildlife control problem.
Contact Our Salem, MA Wildlife Control Experts
At our effective wildlife control services are designed around our tried and true CritterSafe® methods for humane and successful wildlife removal that are completely safe for the invasive critter. By the time we're done inspecting your property, isolating and removing all nuisance pests, and repairing any damage they may have caused, we'll have your property looking like the pests were never there to begin with. To schedule a professional inspection of your Salem property by one of our wildlife control experts and receive a free estimate for our services, call us today at 617-975-0440.