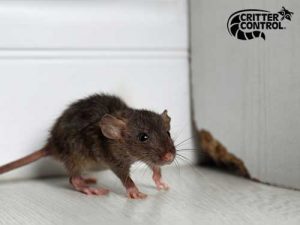 Located along Massachusetts Bay, the Boston suburb of Beverly, MA is home to forests, lakes, and streams that run from the Danvers River and extend to Beverly Harbor. The historical and beautiful community is rich with a variety of natural wildlife, some of which often wander from their wooded habitats to residential and commercial properties in search of food.
If local pests have infiltrated your Beverly home or business, then don't stress. Instead, rely on the wildlife removal experts at Critter Control® of Beverly for fast and efficient pest and wildlife removal services.
7
Most Common
Types of
Wildlife in Beverly
, MA
Our licensed and trained wildlife specialists are experienced in removing and eliminating infestations caused by the following common pests in the Beverly area:
6 Signs of a
Critter
Infestation
There are several signs you should be aware of that can indicate an infestation exists on your property.
1. Squeaking noises coming from your walls or attic
2. Scratch marks on your floorboards
3. Droppings found in corners around your property or along attic floors
4. Chew marks on cardboard, drywall, plastics, and molding
5. Frayed wires or cables
6. Grease marks on your walls
The Dangers
of
DIY
Wildlife
Removal
It is important that you call Critter Control® of Beverly as soon as you identify a wildlife infestation on your property. Not only are DIY removals more expensive, but they are often unsuccessful. In fact, attempting an animal removal on your own will likely take you much longer than hiring a professional service and it will give the critters more time to breed and cause damage to your property. And time is of the essence when dealing with an infestation.
Furthermore, wild animals are known to spread dangerous diseases that can threaten your health if you come in contact with them without the proper protective gear. Therefore, it is always a good idea to keep away from invasive wildlife and contact wildlife removal professionals to minimize risks and get the job done right.
Reliable
Beverly
, MA
Wildlife Control
and Removal Services
If you suspect your Beverly property may be the victim of a wildlife infestation, do not try to handle it on your own. Our team of wildlife control experts at Critter Control® of Beverly is here to help with everything from emergency removal services to infestation clean-up, repair, and restoration.
Featuring comprehensive inspections, humane wildlife removal, and the installation of preventative exclusion devices to keep wildlife out for good, our CritterSafe® wildlife removal methods are efficient, effective, and completely safe for your property and the invasive animals—making us your best choice for wildlife control in the Greater Boston area.
For more information on our Beverly wildlife control services or to schedule an inspection of your property, give us a call today at 617-975-0440.