Animal Exclusion Services
At Critter Control of Boston, we make use of several methods of habitat modification and exclusion (keeping the critters out) to effectively prevent wildlife from entering your home or property.
Habitat modification entails identifying and limiting access to food, water, and/or shelter for the target species. Exclusion techniques include various methods of repairs such as: sealing entry points, installing screening over vents, or establishing other barriers to prevent the intrusion from wildlife.
Tested Techniques
Due to the varied nature and intelligence level of animal species and their habits, some exclusion techniques may be more effective than others. The identification of the intruder is key. Our trained Wildlife Management team can quickly and accurately diagnose the type of animal(s) and the severity of the infestation as well as implement a corrective course of action.
Misidentification or Improperly implemented control techniques may cause more harm than good by creating a situation where an animal learns to avoid traps and baits. The wildlife professionals at Critter Control have the experience and training to quickly identify the offending animal and develop an effective plan of defense.
Have it Done Right, the First Time
Excluding wildlife from an area of your home or property that is being damaged can be the best approach to long-term wildlife control. While trapping a nuisance animal solves current animal infestation issues, it does not address future wildlife invaders. By locating all points of animal entry and implementing repair and exclusion techniques, the chances for future animal infestation and damage are greatly reduced.
Our professional wildlife technicians will find existing or potential future points of entry created by unwanted wildlife, from squirrels or raccoons in the attic, to bats in the eaves, mice in the walls, rats in the basement, and skunks under your deck. All of these animals get there because they've found a way in, and it's our job to fix that. We implement our prevention strategies to ensure the elimination of recurrent wildlife invasions.
Animal Exclusion Points:
Chimneys: Adding chimney caps and screening can prevent animals from falling in or nesting
Plumbing Vents: Animals seeking shelter can become stuck in plumbing pipes
Roof and Fascia Spaces: Poorly sealed points between roof & fascia invite animal entry
Roof Vents: Lightweight, flimsy vents should be replaced with heavy secure roof vents
Oven & Bathroom Exhaust Vents: Adding screening to vents helps keep animals out
Roof, Soffit Intersection: Securing gaps will help prevent animal chewing and entry
Holes in Siding: Repairing & reinforcing holes will discourage animal infestation
Porch and Deck: Durable screening around base prevents nesting animals
Trees and Landscaping: Removal of overhanging tree limbs and encroaching vegetation
While some wildlife appears small and harmless, it is important to remember that there are many dangers associated with wild animals. From diseases and parasites to painful bites, a wildlife encounter can become a serious health risk. To protect yourself and your family, call a trained professional to inspect all wildlife issues.
Inspections and Consultations
Critter Control of Boston is a full-service company and when we come to your home we'll inspect your property inside and out and from top to bottom. Using our copyrighted AEW (Animal Entry Worksheet) we can identify all existing and potential problem areas and report back to you with safe and cost-effective solutions.
For certain types of animal infestations, our office provides free inspections and damage/repair quotes. Call today for more information and to see if your animal-related problems and damage qualify.
Wildlife Prevention and Repair Services
Chimney Cap and Screen Installation
Installing chimney caps and chimney screens and closing entry points reduce the opportunity for future conflicts with other unwanted nuisance animals. Call us today for more information on chimney cap or screen installation.
Chimney Repairs, Sealing, and Tuck Pointing
Chimneys are exposed to the worst elements of every season and degradation of the flashing, bricks, mortar joints, and concrete caps is common. If you'd like to repair your chimney, Critter Control of Boston can help.
Gutter Cleaning and Leaf Guards
Clogged gutters can cause water damage to your home which can lead to a multitude of problems. Let Critter Control clean your gutters and install Leaf Proof and Leaf Defier gutter guards to protect your home from foundation problems, basement leaks, rotting window frames, rotting fascia boards, and soffits, mold, and mildew, insect infestations and easy entry for wildlife.
Attic Restoration and Insulation
Let our attic restoration professionals remove your soiled or ineffective insulation and replace it with new, energy-efficient insulation. We have the equipment necessary to remove damaged and contaminated insulation and our specialists can also prepare quotes for most major insurance companies. A properly insulated attic will pay for itself in energy cost savings in no time and be sure to ask us about qualification for any energy-saving tax credits.
Attics are one of the easiest places in a house to insulate, especially if you'd like to "cap" your existing attic insulation.
Animal Droppings and Feces Removal
Your wildlife intruder has been removed, but what about the droppings left behind? Many animals will use a single spot in or around your home to do their business and if left behind can lead to health hazards, stains, and offensive odors.
Call Critter Control today for more information on solving your animal waste problems.
Attic, Soffit, and Louver Vent Screen Guards
To prevent those bats, mice, birds, and squirrels from coming into your home, our team can install new or replacement attic fan vent guards, roof vent guards, gable vent closures, and soffit vent repairs all with one single call!
Caulk and Sealing
Integrated Pest Management (IPM) service practices to prevent pest entry and damage must include the sealing of all cracks and crevices with the appropriate materials. Sealing these spots in the infrastructure of your home will also help you save energy.
Inspections and monitoring for pests are conducted in order to identify problem areas and prevent small pest infestations from becoming large ones.
Crawlspace Clean-Up
The animal is gone, but what about what was left behind? Is there damage to your pipes or insulation that can lead to odors? Possible water leaks or holes that can lead to loss of energy? Does the crawl space just need to be cleaned up to be less appealing to the critters' friends? Call Critter Control today for information on solving your animal-related problems and damage.
Foundation Vents
After the removal of unwanted animals from crawlspaces, we repair damages and implement prevention techniques. Screening foundation vents, installing chimney caps and screens, and closing entry holes reduces the opportunity for future conflicts with other unwanted nuisance animals. Call Critter Control today for more information on solving all your animal problems.
Carcass and Dead Animal Removal
Dead animals also leave a horrendous smell and the carcass can lead to health hazards, insect infestations, stains, and lingering odors. After removing the animal(s), we have special deodorizers, neutralizers, and air purifiers to make that nasty smell go away. Call Critter Control today for more information on solving all your animal problems.
Solar Panel Barriers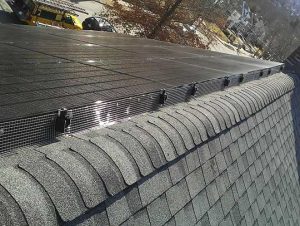 Solar panels are a tremendous source of energy generation. They're clean, they're green, and they're popping up on institutional, commercial and residential roofs at an ever-increasing rate.
Unfortunately, they also make fantastic homes for various forms of wildlife. Raccoons, squirrels, rats, and birds frequently take advantage of the natural cover provided by solar panels for protection from predators and the elements.
Each critter that takes up residence under your solar panels creates various and significant concerns for the owner of the panels and structure: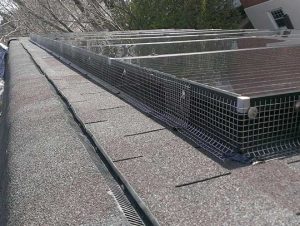 Raccoons have been known to use the protection of the panels to work a hole through the shingles and roof board and literally drop right into the interior attic space.
Birds can create a considerable mess and a real health risk with their nesting materials and abundant feces.
Squirrels have a propensity to chew on wiring. Not only will they build nests and have babies under your panels, but they can also create the need for costly repairs to get your system restored.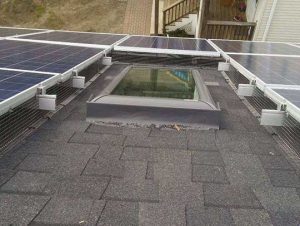 Critter Control has developed Wildlife Solar Barriers to providing an affordable solution to this problem. We offer an entirely screwless system that covers the perimeter of your solar installation and prevents unwanted pests from making their homes on your home.
The system is specifically designed to keep wildlife from accessing the underside of solar panels, thus protecting the wiring and equipment from damage. In addition, it will also prevent physical damage that rodents can cause to the roofing materials and roof structure.
Call Critter Control of Boston today for a free estimate and further details on this must-have solution for every solar panel owner.
Underground Fence
Raccoons, skunks, and other animals can go subterranean in their efforts to gain entry into your home. Our team of professionals will install an underground fence as a permanent solution to the critter infestation and send them packing. Call us today for an estimate.
Critter Control of Greater Boston North Service Area
Critter Control of Greater Boston offers wildlife control services in the northern service area. Our northern service area consists of a few different locations, including:
Amesbury, Andover, North Andover, Avon, Braintree, Bedford, Beverly, Billerica, North Billerica, Boxford, Burlington, Byfield, Canton, Chelmsford, Danvers, Dracut, Dunstable, Georgetown, Groveland, Hathorne, Haverhill, Holbrook, Lawerence, Lowell, Lynnfield, Merrimac, Methuen, Middleton, Newburyport, North Reading, Norwood, Peabody, Quincy, Randolph, Reading, Rowley, Salem, Salisbury, Saugus, Sharon, Stoughton, Stoneham, Tewksbury, Topsfield, Tyngsboro, Wakefield, Weymouth, Wilmington, West Newbury, and Woburn.
Critter Control of Greater Boston Service Area
Allston, Arlington, Babson Park, Belmont, Brookline, Brighton, Cambridge, Charlestown, Chestnut Hill, Dedham, Dorchester, Everett, Hyde Park, Jamaica Plain, Lexington, Lincoln, Malden, Mattapan, Milton, Medford, Melrose, Mission Hill, Needham, Needham Heights, Newton, Roslindale, Roxbury, Somerville, South Boston, Waltham, Watertown, Wellesley, Wellesley Hills, West Roxbury, Weston, Westwood, and Winchester.