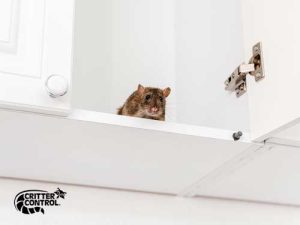 Founded in 1797, beautiful Canton, Massachusetts is home to a lot of history as well as wooded areas, wetlands, and natural wildlife. Unfortunately, local wildlife are often attracted to residential and commercial properties in the area as they search for food and shelter. If nuisance wildlife is disturbing or damaging your Greater Boston area home or business, contact the Canton wildlife control experts at Critter Control® of Canton to swiftly, effectively, and discreetly remove unwanted pests from your property.
6 Common Wildlife in Canton, MA
While there are many creatures that call Canton home, the critters that most commonly require removal include:
Ants
Bats
Mice
Raccoons
Rodents
Squirrels
Damages and Diseases of a Wildlife Infestation
If you spot any of the above creatures on your property, it is vital that you do not approach them. Wild animals are unpredictable and can cause serious harm to both people and properties. If cornered, they may be prompted to attack. Bites and scratches will not only be painful, but they will also leave you susceptible to any number of infectious diseases that the animals may carry.
Instead of attempting animal removal on your own, rely on our professional wildlife removal technicians who are properly equipped and experienced to deal with dangerous pests.
5 Signs of a Wildlife Infestation
It is important to remember that most wildlife creatures are good at staying hidden within residential homes. Therefore, it is important to know the signs of an infestation, so that you can quickly notify our experts, minimize serious damage, and stop it from growing out of control.
Common signs of an infestation include:
New strange and disturbing noises, especially at night
Grease stains on your walls and ceilings
Unidentifiable droppings found along the floors of your property
Foul smells throughout your interiors
Damage to your trashcan
Expert Canton Wildlife Control
If you encounter a wild animal on your Canton property, don't approach it. Instead, keep a safe distance and contact the wildlife control experts at Critter Control® of Canton. Our licensed and trained team use humane and eco-friendly methods to inspect your property, remove all unwanted pests, and prevent them from returning. We will also restore and disinfect any damages or contamination the pests leave behind.
For efficient, effective, and safe wildlife control services in the Canton and Greater Boston areas, call Critter Control® of Canton today at 617-975-0440.