Rapid developments are bringing more businesses and residences to Malden than ever before. As more buildings pop up around the city, however, there are fewer natural wildlife sites for local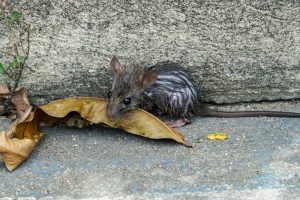 animals to nest, take shelter, and forage for food. Therefore, if your home or business isn't secured to keep wildlife from entering, it could be vulnerable to the damage, costs, and risks of a major infestation.
Luckily, the animal specialists at Critter Control® of Malden understand the local area and the local environment. Using safe, eco-friendly, and humane wildlife services, we can clear your space of unwanted animals, secure it from future intruders, and restore the damage done to certain parts of your building.
6 Most Popular Wild Animals in Malden, MA
Most of the wildlife in Malden enters local buildings in search of food, water, and shelter. These critters typically include:
Rats

Opossums

Bats

Mice

Raccoons
These types of animals can find a way into your building through holes, openings, or cracks found anywhere from the foundation to the roof. If you spot one inside your home or business, contact the team at Critter Control® of Malden so we can protect the people, animals, and property involved.
Wildlife Management in Malden with your Local Critter Control® Experts
Wildlife removal is a highly specific process that requires animal expertise and professional equipment. That's why you should only trust the Critter Control® of Malden technicians to humanely exclude animals from your home or business. Decades of hands-on experience and animal studies allow us to quickly uncover the best strategies for wildlife infestations in Malden.
Once we've cleared up your critter issue, we'll seal, repair, and block points of entry that could allow any more wild animals into your building. If you'd like to schedule an inspection of your home or business.
Call Critter Control® of Malden today at 617-975-0440.