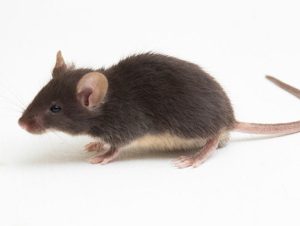 The house mouse is a common critter that will enter your Weymouth, MA, property, especially when the weather gets colder. Attracted to places containing food, shelter, and water, these rodents are difficult to get rid of once they have settled in your home. If you need mice removal, rely on the experts at Critter Control® of Boston to remove mice safely and humanely from your home. The professionals not only remove nuisance mice but also prevent them from re-entering your property.
3 Common Mice Entry Points
Mice are small, flexible, and dangerous rodents that can easily make their way into your home or business. Their bodies allow them to squeeze into openings as small as a quarter. The pests often gain access to your property and invade your home through the following three common entry points:
External electrical lines and plumbing pipes.
Cracks and holes (in flooring, roofing, walls, attics, or foundations).
Gaps between siding, shingles, and gutters.
Dangers of a Mice Infestation on Your Weymouth, MA Property
Although mice may seem harmless, they can cause significant damage when left to nest and breed in your home or business, such as:
Potential Fire Hazards

Mice are known for gnawing on anything, including electrical wires. Damage to wires on your property is a potential fire hazard.

Food Supply Contamination

Mice prefer food like cereal, grains, nuts, and various types of meat, making our kitchens an ideal place for them to eat and contaminate food. Mice will chew through boxes and plastic in search of this food.

Spread of Disease

Mice are known to carry and spread diseases such as Salmonellosis, leptospirosis, and rat-bite fever. These diseases spread through direct contact or parasites, like ticks and fleas, that transmit diseases from the mice they inhabit.

Property Damage

Mice love to gnaw and chew through things. This gnawing can cause damage to your furniture, floors, walls, shingles, beams, and the foundational structure of your property.
Our Proven Four-Step Mice Removal Process
Inspection

Our trained technicians will inspect your property to locate the mice and identify potential entry points before working with you to develop a strategic mice removal plan.

Removal

Next, our team will remove all mice and mice nests safely and humanely.

Restoration

Our experts will then help to restore your property by repairing any damage and cleaning any areas contaminated by the mice infestation.

Prevention

Finally, our technicians will seal up the entry points identified during inspection to help prevent future mice infestations.
Professional Mice Removal Services in Weymouth, MA
If your property in Greater Boston is overrun with mice, rely on the professional wildlife experts at Critter Control® of Boston to remove them. The licensed and trained technicians at Critter Control® of Boston are equipped to safely remove all nuisance mice from your property and keep them from returning.
Whether you have an existing mice problem or want to prevent one from developing, you can count on us for the effective and humane removal of mice and other rodents from your property. To schedule an inspection for your Weymouth, MA home or business and receive a free mice removal estimate, call us today at 617-975-0440.