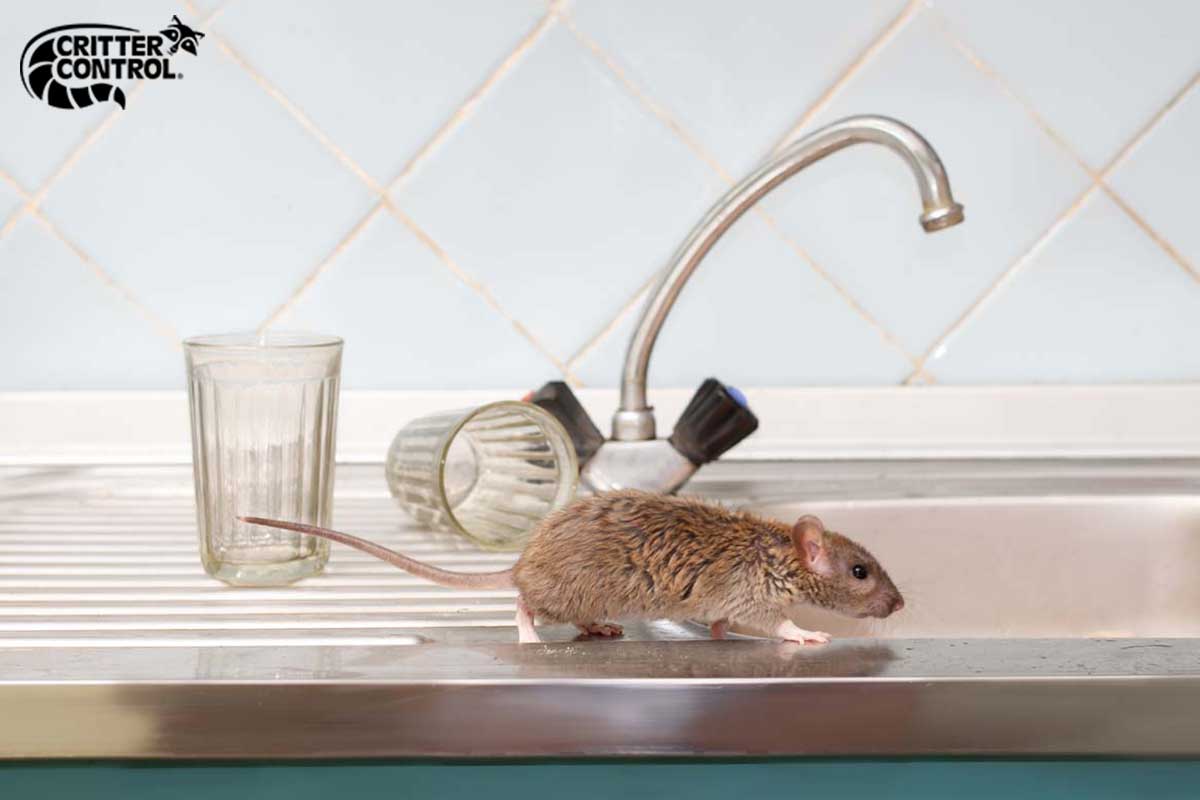 An infestation of mice can disrupt the peace in your Westwood, Massachusetts home. From the annoying squeaking that keeps you up all night to the disgust of finding small droppings in the corners of your house, the presence of these small unsanitary rodents can cause incredible amounts of stress on you and your family.
Therefore, it is important that you act fast by calling the Greater Boston area mice removal experts at Critter Control® of Westwood as soon as you notice signs of a mice infestation.
The Dangers of Mice Infestations
Mice infestations can be determinantal to Westwood homes and businesses in several ways:
Destructive property damage – To dull their ever-growing teeth, mice will gnaw through important wires, beams, furniture, and infrastructure, creating fire-hazards and compromising the safety of your home.
Dangerous infectious diseases – The presence of mice can be incredibly dangerous to you and your family. Two diseases that mice are known to carry are rat-bite fever and hantavirus, which can both be transmitted directly from the critter to humans through bites and dropping contact.
6 Common Mice Entry Points
Mice are small rodents that can still find ways into your home even if your doors and windows are tightly sealed and secure. In fact, mice are so agile that they can fit through holes as narrow as a coin's diameter. Some of the most common access points mice use to infiltrate Westwood properties include:
Uncapped chimneys
Torn shingles
Rotten soffits
Gaps in siding
Exposed roofing vents
Cracks in the foundation
Efficient and Safe Westwood, MA Mice Removal Methods
At Critter Control® of Westwood, we make sure to conduct a proper and comprehensive inspection of your property. This includes locating and sealing any entry points that mice could use to enter your home or business so that your mouse problem will not return once all unwanted critters are completely and safely removed. Additionally, our team of licensed and trained technicians will decontaminate and restore any damages the mice have left behind.
Your Greater Boston Area Mice Removal Experts
If you find yourself in a midst of a mice infestation, remember that you don't have to deal with it on your own. The wildlife removal experts at Critter Control® of Westwood have been serving the Greater Boston area for years with efficient, professional, and humane mice removal services. Not only will we help put an end to your mouse problem, but we will also take the extra steps to ensure they will never return.
For more information on our mice removal services or to schedule an inspection of your Westwood property, call us today at 617-975-0440.