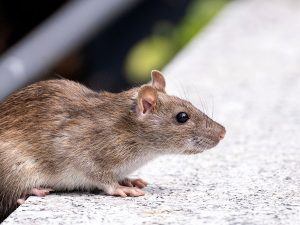 Dealing with rodents inside your Greater Boston area home or business can be an absolute hassle. The damages caused by nuisance rodents like rats, mice, and squirrels can range from frayed electrical wires and to the spread of dangerous diseases. If you notice signs of rodents in your Salem, MA property, do not hesitate to call the rodent removal specialists at Critter Control® of Boston for fast and effective services.
Signs of a Rodent Infestation
It is essential to identify the signs of a rodent infestation as soon as it begins. Issues such as random squeaking and scratching noises, chewed wires and insulation, strong and unusual odors, and droppings throughout your home all point to a rodent invasion. Once identified, immediately getting rid of these invasive pests is necessary to contain an infestation before it spreads.
Dangers of Invasive Rodents
A rodent invasion can rapidly grow from an unwanted inconvenience into a dangerous threat to your property that can lead to many serious issues.
Rodents chew on electrical wires, drywall, and attic insulation, resulting in costly repairs.
Rodents can pass deadly and contagious diseases to you and your family, such as leptospirosis, rat-bite fever, and hantavirus pulmonary syndrome.
Rodents, specifically rats, will bite and scratch you if they feel threatened another way to transmit their diseases.
Rodents will invade and contaminate your food supply. It is important to keep any food containers and trash cans sealed tightly shut.
Rodents will gnaw and burrow into your home, allowing other pests access to your property. Sealing off any possible entry points is the best way to prevent infestations from spreading.
A rodent infestation can be an extremely dangerous and costly nuisance if not addressed quickly. While there are many ways to prevent an infestation of rodents, choosing a reliable rodent removal service will result in the safest and most effective elimination of the pests from your Salem property. If rats, mice, and other rodents have infested your Salem home or business, rely on the swift and efficient rodent removal services provided by Critter Control® of Boston.
Best Rodent Removal Services in Salem, MA
At Critter Control® of Boston, our main goal is to rid your home and property of invasive critters and prevent future infestations from occurring. To schedule an inspection and receive a free estimate for our rodent removal services, call us today at 617-975-0440.