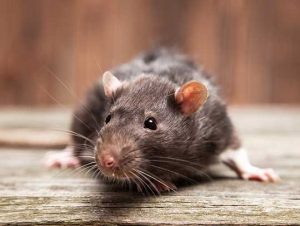 Rodents are small mammals, like mice, rats, and squirrels, that have a set of incisor teeth they use to chew on hard materials. The pests are attracted to areas where they can find food, shelter, and water, making your Weymouth home the perfect dwelling.
If you suspect that a rodent has invaded your home, call upon the wildlife removal experts at Critter Control® of Boston. Our team will humanely and permanently remove nuisance rodents from your Weymouth, MA property, keeping you and your family safe.
Dangers of Invasive Rodents on Your Property
Rodents may look small and harmless, however there are many dangers that come with a rodent infestation. Some of these risks include:
Health Risks

Rodents are known to carry diseases and parasites that can harm your family. If you come into contact with a rodent, contaminated food,or their droppings, it can lead to severe illness.

Property Damage

Rodents must chew to dull their teeth. This means trouble for your property as they will chew through wood, flooring, drywall, piping, insulation, and electrical wires.

Infestation

Rodents multiply at a rapid pace. Once you have spotted one rodent, there are likely more nearby. Therefore, it is necessary to have the rodents removed quickly from your property.
Homeowners in Weymouth, MA should be wary of these small critters and never approach them. While you may want to take care of a rodent problem yourself, doing so could put you and your property at risk. Instead, rely on the effective rodent removal tactics employed by the professionals at Critter Control® of Boston.
Our Effective Rodent Removal Process
The experts at Critter Control® of Boston have safely and efficiently removed rodents and other wildlife from Greater Boston-area properties for over 20 years. Our four-step rodent removal plan is proven to rid your home or business of nuisance animals using the following steps:
Inspection

A trained wildlife expert will inspect your property to locate the pest, find their entrances, and determine the best plan for removal

Removal

Next, our professionals will remove all rodents from your home using non-toxic, eco-safe, and humane methods.

Restoration

After removing the rodents, we will clean the affected areas and repair any damage caused by the infestation.

Exclusion

Lastly, our expert team will install safeguards to prevent rodents from returning.
Rodent Removal Services in Weymouth, MA
Having to deal with a rodent infestation can be a costly and dangerous task that no property owner should attempt on their own. Instead, rely upon the rodent removal experts at Critter Control® of Boston to rid your property of these nuisance animals quickly and safely.
To schedule an inspection for your Weymouth home or business and receive a free rodent removal estimate, call Critter Control® of Boston today at 617-975-0440.