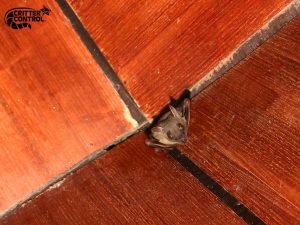 Boston, Massachusetts is home to some of the most historical districts, landmarks, and scenic views in America. The area is also host to a variety of natural wildlife that often looks to residential areas for food and water because they provide safe shelter. While some species can calmly coexist in residential neighborhoods, others can be invasive nuisance pests that spread damage, contamination, and disease.
If your Greater Boston area home or business is under siege by invasive wildlife, then rely on the expert wildlife control services of Critter Control® of Boston.
6 Common Wildlife in Boston, MA
There are several species of wildlife living in the Boston area and the wildlife control professionals at Critter Control® of Boston are familiar with each and every one of them. Some common nuisance wildlife that requires wildlife control services in the Greater Boston area include:
Damages Caused by Wildlife Infestations
When nuisance wildlife enters your home, they can create a lot of havoc and structural damage. Cracked drywall, frayed wiring, soiled insulation, and damaged wood frames are just a few of the types of damages these critters can cause.
Additionally, invasive species can pose a health concern for you and your family. Certain species of invasive wildlife can carry diseases including rabies, salmonellosis, and hantavirus—dangerous viruses that can cause lifelong health effects. Diseases from a pest can be passed through an animal's urine or feces. It can also be transmitted through a bite or scratch if the animal is provoked or threatened.
Risks of Controlling Wildlife Yourself
Time is of the essence when dealing with a wildlife problem but attempting to remove pests yourself may not be as beneficial as you may think. Not only is DIY wildlife removal a risky endeavor, but it is also a costly, time-consuming, and inefficient process for those who lack training and experience.
Animals that feel threatened are prone to attack, so trying to control nuisance wildlife without the necessary equipment or expertise will put your health and safety in jeopardy and expose your property to further damage. Furthermore, if traps are improperly set, you could inadvertently injure yourself or the animal. And if it is a protected species, there could also be legal consequences for removing them yourself.
It's crucial that you call the wildlife control experts at Critter Control® of Boston the moment you realize there is unwanted wildlife on your property. The longer the creatures remain in your residence, the greater risks they can pose to your home and health.
Your Boston Wildlife Control Service Professionals
If your property in the Greater Boston area is overrun with invasive wildlife, do not attempt to remove the animals on your own. Instead, choose the professional wildlife control experts at Critter Control® of Boston. Our four-step animal removal process involves identification, proper wildlife management, damage repair, and safeguards that prevent future infestations.
Whether you're dealing with an existing nuisance pest or want to prevent wildlife from entering your home, you can count on our trained professionals for safe and effective wildlife control services. To schedule a free inspection for your Greater Boston area home or business, call us today at 617-975-0440.