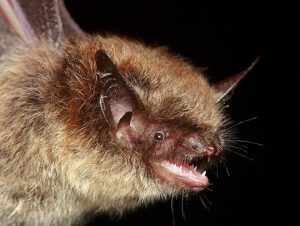 While bats are ecologically beneficial due to their contribution to pollination and appetite for mosquitoes, they are a common nuisance to residential homes and commercial businesses in the Salem, MA area. However, bats can be especially difficult to handle due to their many legal protections and regulations regarding when and how to remove their colony. Therefore, your best option is to hire a local bat removal professional to get the job done safely and legally.
Fortunately, the bat removal experts at Critter Control® of Boston are equipped with the skills and expertise to help you with your bat problem.
3 Common Signs of Bats
Look out for the following common signs of bats on your property:
Loud Sounds

Bats can scratch, flutter and screech at night. Their noises are easily heard through your walls or ceiling.

Dark Stains

Bats are coated in a natural oil that can stain entry points, such as holes in the attic, on exterior siding, or along your property's walls.

Strong Ammonia Smell

Bat guano and urine produce a strong odor when it accumulates. It stains wood and is easily spotted and smelled. Guano is toxic and can lead to illness if inhaled.
The Dangers of Bats
Bats can scratch through wood, causing property damage. They can also nest on wires and beams, threatening your property's structure. Bats are known carriers of rabies and histoplasmosis and will bite or scratch if they feel threatened. Additionally, bats can carry ticks and their droppings can contaminate your food or water supply.
Expert Salem Bat Removal
Since bats are protected, you need professional care to remove them legally and safely from your home. Critter Control® of Boston has created a bat removal process that is both humane and effective. Our four-step method includes:
Inspection – Our licensed technician will perform a thorough walkthrough to determine the size and extent of the bat infestation.
Exclusion – Using humane and legal methods, we exclude the bats from your home.
Restoration – Any property damage caused by the infestation is restored.
Prevention – Entry points are sealed to prevent the critters from returning.
Whether you have an existing bat problem or want to prevent one from ever starting, you can count on Critter Control® of Boston for safe and effective services. Schedule your inspection by calling us at 617-975-0440.