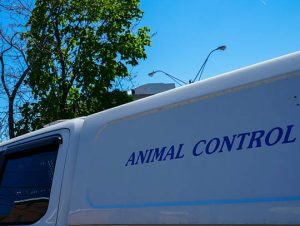 The Greater Boston area is a sprawling metropolis where growth and urban development is constant. Unfortunately, there are few instances in which urbanization does not destroy natural habitats. When trees are cut down and fields paved over to develop commercial shopping centers and residential apartment buildings, the native critters that once lived there must go somewhere. Oftentimes, displaced wildlife will return to infest whatever structure is now occupying their former habitat.
Here is what you should know about the effects of urbanization on the local wildlife population and why you should rely on animal control services if the pests try to make your property their new home.
The Effects of Urbanization on Animal Control
Local wildlife is forced to relocate when their natural habitats are destroyed. Eventually, hungry and homeless wildlife will wander into residential neighborhoods and commercial office buildings in search of food, water, and shelter. As a result, the need for animal control services will skyrocket.
Animals Affected by Urbanization
Animals that have commonly lost their habitat due to the effects of urbanization in the Greater Boston area include:
Unfortunately, coexisting with such wildlife can be both destructive to your property and detrimental to your health as these pests can cause significant property damage, create foul odors, and spread disease through bites, scratches, and contact with their toxic droppings. It is important to deal with bat, raccoon, and rodent infestations as soon as they are discovered to prevent them from growing out of control.
While it is unfortunate when wild animals lose their homes to urbanization, they should not be allowed to wreak havoc on your residential or commercial property. If you are dealing with a nuisance wildlife infestation on your Greater Boston area property, call Critter Control® of Boston immediately for safe and humane animal control services.
Reliable Animal Control Services in the Greater Boston Area
Critter Control® of Boston provides Boston-area home and business owners with the best solution to maintain a pest-free property. Not only will we humanely remove any existing pests from your property, but we will also clean and repair the mess they leave behind and install preventative measures to ensure they can't return. All our methods are non-toxic, chemical-free, and eco-friendly, and our licensed team of professionals have the experience and expertise needed to ensure that no harm comes to the pests or your property during the removal process.
For more information on our humane animal control services or to schedule an inspection of your Greater Boston area property, call Critter Control® of Boston today at 617-975-0440.