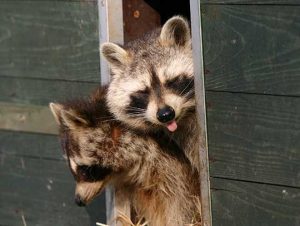 Greater Boston is home to a large population of people and pests. Local wild animals such as rats, squirrels, raccoons, and opossums can be invasive to your home and business, causing unnecessary damage and headaches. Therefore, it is crucial to know some tips and tricks to keep your home or business pest free.
4 Animal Control Tips to Keep Pests Away
Imagine walking into your home or a customer walking into your business and seeing a rat scurrying around or a raccoon under some appliances. That would be an unpleasant surprise for both you and your guest. Fortunately, there are some simple tips you can start applying today to ensure that scenario remains an imaginary one.
Here are four tips to keep pests out of your Boston home or business:
Complete seasonal checks.

Regularly checking your property's attic and crawl spaces for signs of animal activity will help you catch any pest infestations before they grow out of control. By sealing and bloating potential entry points, you can ensure that no pest can attempt to find shelter under the roof of your home or business, no matter the season.

Deep clean the kitchen.

Whether it be your home kitchen or office break area, ensure that crumbs, dirty dishes, and trash are regularly cleaned and removed to make the space less attractive to invasive pests.

Maintain your landscape.

By trimming any trees, shrubbery or overhanging limbs near your home or business, you can prevent pests like squirrels and raccoons from climbing a branch to access your roof. Landscaping will also help your property maintain a clean look and prevent excess water and leaks from forming on your roof due to debris piles.

Schedule inspections.

Ultimately, the best way to maintain a pest-free property is by enlisting the animal control services of a trusted local pest control company. A regular inspection from Critter Control® of Boston will give you peace of mind that your home or business is safe and free of unwanted pests.
Contact Your Greater Boston Animal Control Specialists
If your property in the Greater Boston area is overrun with invasive pests, rely on the professional animal control experts at Critter Control® of Boston for fast and affordable services. Our licensed and trained technicians use non-toxic, chemical-free, and eco-friendly methods to ensure safe and effective wildlife removal. Whether you have an existing pest problem or want to prevent one from ever starting, you can count on us.
To schedule an inspection of your Greater Boston area home or business, call us today at 617-975-0440.