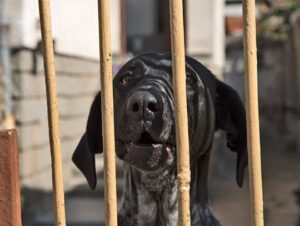 There are few things in life more stressful than a pest infestation, which is why it is important to implement pest control habits into your regular cleaning routine to keep them from developing. However, if you aren't familiar with pest removal and prevention methods, it can be difficult to know where to start. Here are a few ways to maintain a pest-free property in the Greater Boston area.
Pest Removal Tips for a Pest-Free Home
Deep Clean Problem Areas

Did you know that some areas of the home are more prone to seeing infestations than others? In fact, a large number of residential infestations occur because invasive pests are drawn to food, so it makes sense that the kitchen is one of the top areas where pest removal services are often needed. To maintain a pest-free home, it is helpful to deep clean your kitchen and other commonly targeted areas on a regular basis. If all food is kept properly stored and sealed and your counters and floors are frequently vacuumed and cleaned of loose crumbs, your home will be less likely to attract pests such as rodents, ants, and cockroaches.



Maintain Your Backyard

Pests are attracted to residential and commercial properties in search of safe shelter from predators. Usually, pests favor properties with a lot of debris and overgrown bushes, trees, and grass. One way to maintain a pest-free property is by regularly trimming the vegetation in your yard. This simple pest control method will reduce the number of hiding spots that invasive critters desire and likely discourage them from infesting your property.



Keep Up With Trash Disposal

When you let trash pile up, it serves as a dinner bell to all sorts of hungry pests. And there are some pests, like raccoons, that absolutely adore trash, even more than they love the food in your pantry or garden. Therefore, a great way to keep your property pest-free is by properly disposing your garbage in trash cans with tightly sealed or lockable lids.



Know Your Local Pest Control Experts

One of the best ways to maintain a pest free home is to know your local pest control experts. If you live in the Greater Boston area, your local pest removal experts are the professionals at Critter Control® of Boston. If you're worried about potential pest infestations but can't keep up with the above tips, then rely on our licensed and trained pest control technicians to keep your property safe and free of pests.

Achieve a Pest-Free Property with Boston's Most Effective Pest Control Services
The pest removal professionals at Critter Control® of Boston are not only skilled in removing invasive pests, but they are also experts at preventing infestations from forming. They achieve this by implementing pest control and prevention measures on your property to deter pests away and keep them out.
For more information on our non-toxic, chemical-free, and eco-friendly pest control and pest removal methods, call Critter Control® of Boston today at 617-975-0440 to schedule an inspection of your Greater Boston area property.