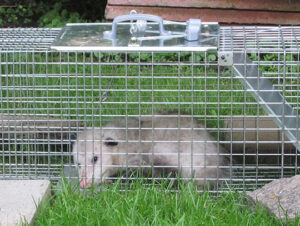 At Critter Control® of Boston, we focus on safety and efficiency anytime we remove a critter from a residential or commercial property. This gives you peace-of-mind that your property is protected and secure from further damage and contamination. However, we also strongly prioritize the safety of the invasive animal. No matter what type of creature is infesting your property, they will be treated with ethical and thoughtful care during our humane animal trapping process.
Our Humane Animal Trapping Services
At Critter Control® of Boston, we offer humane animal trapping services for a number of invasive creatures common to the Greater Boston area. Our services include:
The Four-step CritterSafe® Approach
One aspect of our services that sets us apart from competitors is our CritterSafe® approach to humane animal trapping. Our proven method is not only humane, but it is also non-toxic and eco-friendly. Our process consists of the four following steps:
Inspection – First, we thoroughly inspect your property to locate the invasive critters and determine how they accessed your property.
Removal – Then, we take a humane and chemical-free approach to safely remove and relocate the critter.
Restoration – Next, we repair and disinfect any areas of your property that may have been affected by the infestation.
Prevention – Finally, we install preventative measures to ensure the critters cannot return.
If your Greater Boston-area property is infested with wild animals, do not attempt to approach them on your own. Instead, call the humane animal trapping professionals at Critter Control® of Boston.
Rely on Greater Boston's Humane Animal Trapping Experts
Whether you have an existing pest problem or would like to prevent one from starting, contact our licensed and trained technicians to deliver a safe and permanent approach. To schedule an inspection of your Greater Boston-area property and receive a free estimate for our effective and humane animal trapping services, call Critter Control® of Boston today at 617-975-0440.