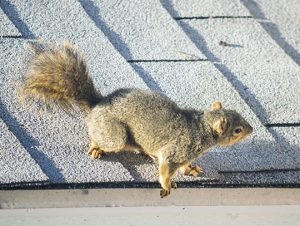 If you live in the Greater Boston area and are experiencing frequent wildlife infestations and don't know what to do, then worry no longer. Critter Control® of Boston is your source for fast, safe, and permanent wildlife removal services in your area.
Wildlife Removal Services Available in the Greater Boston Area
At Critter Control® of Boston, our wildlife removal experts are experienced and equipped to deliver professional services to remove nuisance critters from your property. We regularly remove the following wildlife from residential and commercial properties in the Greater Boston area:
If you are dealing with an animal or pest infestation that is not listed above, we will work with you to help get the invasive critters off of your property.
Our Effective Wildlife Removal Methods
Our humane removal process is what makes Critter Control® of Boston your best solution for invasive wildlife removal. We approach all our wildlife removal services with care and consideration for the safety of your property as well as the animal. Our CritterSafe® removal method consists of the four following steps:
Inspection – First, we fully inspect your property to determine the scale of the infestation.
Removal – Next, we safely isolate and permanently remove all unwanted critters from your property.
Restoration – Then, we disinfect any contaminated areas and repair any damage the wildlife caused to your property.
Prevention – Finally, we install preventative measures to ensure invasive pests cannot return.
Rely on the Wildlife Removal Experts at Critter Control® of Boston
If your residential or commercial property in the Greater Boston area has become infested with nuisance wildlife, contact the professional wildlife removal experts at Critter Control® of Boston. Using humane, eco-friendly, and non-toxic methods, we can quickly resolve existing infestations and prevent wild animals from returning.
To schedule an inspection of your home or business and receive a free wildlife removal estimate, call Critter Control® of Boston today at 617-975-0440.