DAN
Owner
Dan opened Critter Control of Greater Boston in 2003. A former educator, Dan leads his team and prides himself to do things right the first time as well as keeping his customers and crew happy.  Dan's passion is his family, hockey, the great outdoors, archery, and spending time with his wife and kids.
---
BEN
Field Manager/Wildlife Specialist/ Boston North
A perfectionist at heart Ben is an avid woodworker enjoys bowling, craft beer brewing, and spending time with family. Ben's been a Field Manager since 2009.
---
MIKE
Wildlife Specialist
Mike has been with Critter Control since 2013.  Our go to/ on call technician Mike has some adventurous stories to tell.  In his free time he likes to go fishing, hunting and golfing.
---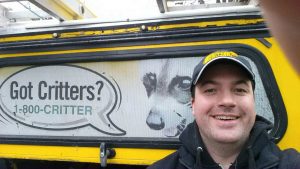 MATT
Wildlife Specialist
Matt joined us in 2016 and has been a great addition!  Matt was a customer of Critter Control's so he completely understands how customer service and customer satisfaction should always be top priority. Matt loves to cook, watch movies and spend time with his family and friends.  We are lucky to have Matt on the team!
---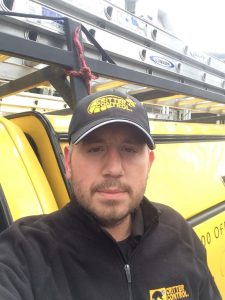 GEORGE
Repair Technician
George joined the Critter Crew a few years ago.  He is a hard work, experienced carpenter and a wonderful co-worker.  On his free time George loves to watch sports and spend time with his family, especially his kids.  Oh and loves being Greek!
---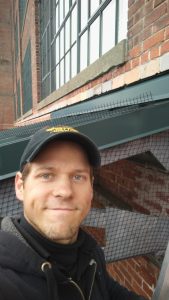 ADAM
Repair Technician 
The son of a trapper, hunter and fisherman, Adam spent much of his youth outdoors learning about animals and gained a large respect for nature.  Adam has a passion in welding, aerial rigging, drafting and various old world crafts.  He is our expert repair technician.
---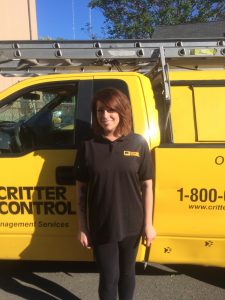 CHRISTINE
Office Manager
Christine joined Critter Control in 2015.  She has a passion for leadership and customer support.  She enjoys listening to music, movies and spending time with her family.
---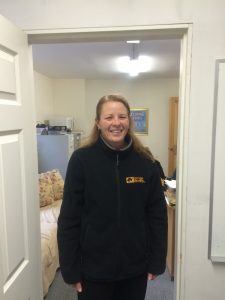 HOLLY
Master Juggler
Always a whirlwind of activity you never see her without a smile and a long list of projects that somehow always manages to get done.  Holly enjoys time    with her family and field hockey.
---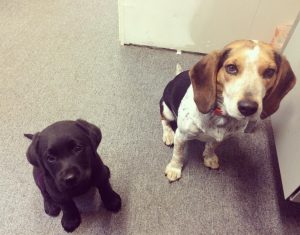 ALYA AND CHLOE
Critter Crew Mascots
The pups keep careful track of all things Critter related. Their free time is spent warming the couch and dreaming of chasing squirrels & rabbits… and a full bowl of kibble.
---
CRITTER CONTROL OF BOSTON SERVICE AREA
Serving Suffolk and Middlesex counties for over 12 years Critter Control of Boston provides Animal Control for the following cities, as well as outlying areas:
Arlington | Bedford | Belmont | Boston | Brookline | Burlington | Cambridge | Chelsea | Danvers | Dorchester
Everett | Jamaica Plain | Lexington | Lincoln | Malden | Medford | Melrose | Needham | Newton | North Reading
Reading | Revere |Roslindale | Roxbury | Somerville | Stoneham | Wakefield | Waltham | Watertown | Wellesley
West Roxbury | Weston |Wilmington |Winchester | Woburn
Call Critter Control of Boston today at 617.975.0440 to schedule your inspection.