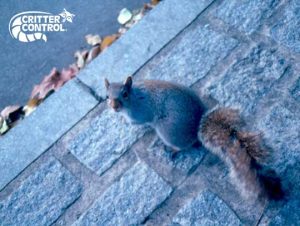 The Greater Boston area is home to a variety of rodents such as mice, rats, squirrels, and groundhogs. Although these critters are small, they are capable of causing significant damage to your home. Mice and rats are notoriously known for carrying infectious diseases that are harmful to you, your family, and your pets, while squirrels will chew and shred through structures and groundhogs will tear up your yard.
If you're dealing with rodents on your property, here are three rodent control methods you can implement to help get rid of rodents in your home.
Surefire Rodent Control Tips
To prevent a rodent infestation, try the following rodent control methods:
Clean your property

. Keeping the inside and outside of your home clean and free of debris will leave rodents with no room to nest. Replace the cardboard boxes in your attic or basement with sealable plastic bins and store loose items inside so that rodents can't nest in or contaminate your belongings. On the outside of your home, clear wood and leaf piles and throw away abandoned tires, unused toys, or old equipment as they provide attractive shelter for rodents.

Remove food and water sources.

Make sure you clean your kitchen counters, appliances, and table after every meal as a few pieces of crumbs are enough for a rodent to feast. Store your food and your pet's food in plastic or glass containers with an airtight lid to keep rodents from breaking into them. Also keep a tight lid on your indoor and outdoor garbage bins and seal all trash bags tightly.

Rodent-proof your property.

Since many of these nuisance rodents are small enough to fit through holes the size of a nickel, it's essential to seal all cracks and openings around your Greater Boston home. To cover the holes, you can use caulking, aluminum netting, or steel wool.
The Dangers of DIY Rodent Control
If rodents have already infested your property, then you may be tempted to remove them on your own; however, DIY rodent control methods are often ineffective, costly, and dangerous to both you and the invasive critter. To get rid of rodents from your Greater Boston property, contact the licensed and trained rodent control professionals at Critter Control® of Boston.
Professional Rodent Control Services in Boston
At Critter Control® of Boston, our experienced rodent control technicians use a proven four-step method to permanently remove rodents. Our CritterSafe® process is a safe and humane practice comprised of the following steps:
Inspection: We thoroughly examine your property to determine the size of the infestation.
Removal: We remove all rodents from the premises using safe and humane removal practices.
Restoration: We clean and repair all damages caused by the rodents.
Exclusion: We seal off all entry points to keep rodents away for good.
 If you encounter rodents in your Greater Boston area home or business, keep your distance and rely on the animal removal experts at Critter Control® of Boston. Our rodent control pros will remove all unwanted critters from your property and install safeguards to keep them from returning.
To schedule your inspection and receive a free estimate for our humane and efficient rodent control services, call us today at 617-975-0440.