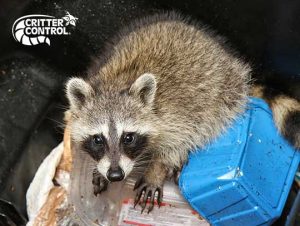 The types of damage raccoons cause to residential properties range from contamination to destruction that can be both significant and costly. However, when it comes to raccoon removal services, the cost can vary based on the nature and the infestation. To properly calculate the estimated cost of your raccoon removal, you must first consider a few factors.
3 Raccoon Removal Cost Factors
How much your raccoon removal costs will depend on the following factors:
The Critter's Location – The first thing that factors into the cost of a raccoon removal service is where the raccoon is located. Indoor removals are generally more expensive than outdoor removals because they require thorough indoor inspections and often repair and cleaning services to restore any damage the pests caused. For example, if you have a raccoon stuck in your attic, it can cost more to isolate and evict it when it can retreat to tight, difficult-to-navigate crawlspaces. Furthermore, an embedded, nested raccoon likely has potential offspring that will also require removal. When estimating the cost of an outdoor removal, the job is typically done once the raccoon is captured and very little exterior clean-up is necessary.
The Level of Infestation – Obviously, the number of critters infesting your home will also impact the overall cost of your raccoon removal. For example, if one raccoon is stuck in your home, the removal of that animal will cost less than if you are hosting a mother raccoon and her new babies.
Who You Hire – Costs can also vary depending on who you hire. In general, a company that has the proper licensing and experience to conduct an effective and humane removal service will cost more. However, this additional fee is often worth the cost because such a level of professionalism and experience guarantees you peace of mind and the assurance that your wildlife issue will not return.
Safe and Effective Raccoon Removal Services
At the end of the day, no two raccoon removals are the same. To get a fair estimate for the removal of your specific raccoon problem, then rely on the services of the raccoon removal professionals at Critter Control® of Boston. Our expert technicians will conduct a comprehensive inspection of your property to determine the extent of your raccoon infestation, isolate the pests' entry points, and strategize an efficient and humane removal plan that will rid your property of nuisance raccoons for good.
Your Greater Boston Area Raccoon Removal Experts
If you encounter raccoons on your property, keep a safe distance and call the raccoon removal experts at Critter Control® of Boston to permanently solve your wildlife infestation issues. Not only do we guarantee humane, professional removal services, but the sooner you call us, the faster we can minimize any potential damages caused by the animal. To find out more about our wildlife prevention and removal services or to schedule an inspection of your property, call us at 617-975-0440 today.